How to change the password from your Mobile Device?
1. Access ADSelfService Plus from your mobile's web browser. Click here to learn how to access ADSelfService Plus from your mobile device.
2. Tap the Login button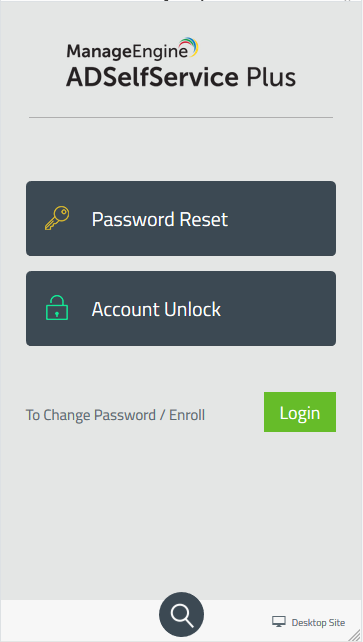 3. Enter your Username, Password and select the Domain to log on, and then tap Login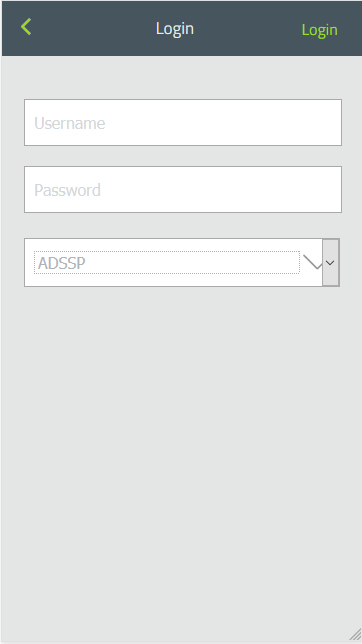 4. Tap the User icon found at the top left corner of the screen and select Change Password option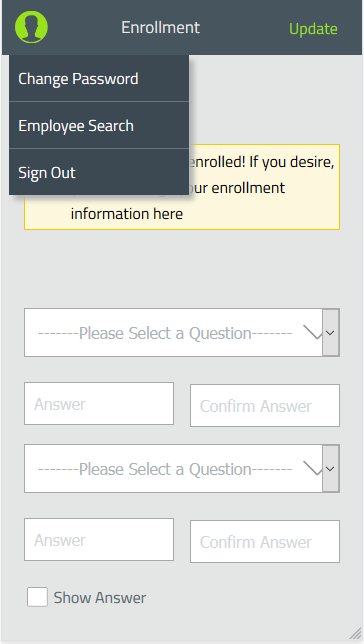 5. Enter your old password, new password and then confirm the new password in the respective fields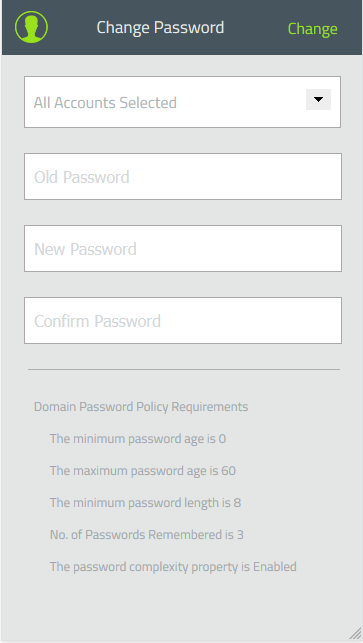 6. Tap the Change button to finish the process.
For changing passwords of other platform accounts
ADSelfService Plus allows you to automatically change the password for other platform (such as Google Apps, Office 365, IBM AS 400/iSeries, etc.,) accounts when you change your Windows Active Directory password.
To do so, you need to link the other platform accounts with your Windows account. Once the linking is established, ADSelfService Plus will automatically change the passwords of those linked accounts.
To learn more on how to link your accounts, refer this section.